---
---
Learn young, learn fair; learn old, learn more. Scottish Proverb
Between its magical sound and perhaps a memory from a long ago middle school, there is a lot of interest in the autoharp wherever I go.

The term "autoharp" first appeared in a patent in 1882. It was for an instrument that could be described as a chorded zither. At first, and for many years, it was a trademark and referred to an instrument made by a specific manufacturer. Over time the trademark expired and the term is now used to describe the instrument in general. Most of the earlier autoharps were made by the Oscar Schmidt Company. They are still making them today along with a handful of custom builders.

The instrments were designed to be laid flat on a lap or table and strummed like a guitar. After a while they were often held upright and strummed. In the early 1970's some brave souls decided to try and fingerpick the autoharp much like you would fingerpick a guitar.

Most Autoharps have 36 strings, mine has 37, and they are designed to cover a range of about 3 1/2 octaves. Because my harp was designed and built to be played in just 2 musical keys it is tuned differently than a standard autoharp and I have a wee bit more than 2 1/2 octaves.
The range of this harp is similar to the range of the bagpipe. Because of that most bagpipe tunes move over to the harp easily.

As with all acoustic instruments the sound is dependent upon the type of wood used in its construction. My harp is made from walnut and west coast redwood.



Southwind Traditional Irish
The Hills of Argyll

Bagpipe tune written by George McIntyre of Campbletown, Scotland. He composed the tune while in a German POW Camp during WW2.
When Irish Eyes are Smiling/Lord of the Dance
Ian Ruddah's Lament/Scotland the Brave

One with the old harp.


For more videos, push the button.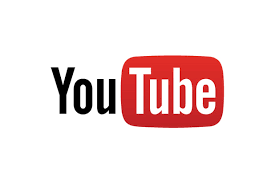 Photos by Lauren Hourihan Photography Wilbraham Massachusetts