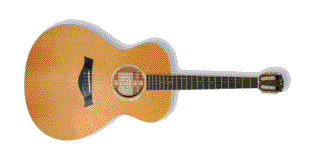 ---
Guitar Basics and Beyond


The majority of people want to learn to play the guitar for their own enjoyment and that of their family and friends. After talking to a lot of people, and examining the methods used to teach them, I found that they weren't being taught what they needed to know to have fun with the instrument.

With that in mind I wrote a teaching method called Guitar Basics & Beyond.

Traditional guitar courses work from a series of instructional books that focus on learning scales, modes and music theory. Every few months you have to buy the next book which not only becomes expensive, but you need to spend more time learning and practicing things you don't really need to know in order to enjoy playing the guitar. After many months (or years) the student becomes bored and frustrated and gives up. Guitar Basics & Beyond is different.

Guitar Basics and Beyon is designed to get the student enjoying the guitar as soon as possible. Some work on scales and music thoery is necessary, but it can be learned as you go along. The idea is to have the student playing songs soon after beginning. This early progress will encourage the student to continue to work at learning more about the instrument.

There are no books or materials to buy. After the fundamentals are taught, each student has their lessons geared towards what they want to learn to play.

About 70% of my students are adults and many came to me with no experience. If you are concerned about starting guitar later in life don't be..you'll fit right in

I work with people with special needs and non-traditional learners. The lessons will be tailored to them and their abilities. You won't find that in the method book approach.

Here's part of an email from the mom of a 12 year old non-traditional learner. He just had a lesson on his birthday.

"I just have to thank you a bazillion times over during **'s lesson yesterday. As we left, ** was beaming (and he has experienced precious little in his life to beam about). He said, "My lesson with Jeff was the best birthday present! If I didn't get a gift after my lesson, I would be fine with that!"

You showed your brilliance, Jeff, throughout the lesson. I think THAT half-hour of learning was the most targeted and appropriate period of learning ** has ever had. He came home and excitedly shared with his siblings, "I jammed with Jeff!" Why is it that this kid has spent 6 years plus kindergarten in countless hours with professional teachers, and he has never before had anyone "get" his unique mind?
"
What they say...


As a parent of Jeff's students and a student of Jeff's myself, no matter what your level, Jeff is an outstanding teacher. Patient and kind, Jeff has always provided the perfect balance of encouragement and rigor, raising the proverbial bar just a wee bit higher for all of us, all in our individual due time. As a family, we now enjoy the blessing of playing music together...thanks to Jeff. Whatever your desires for music, take a lesson from Jeff and let music lead the way...(Jeff says that all the time).

Sheryl S. Somers Ct
.
---